By Libby Hobbs
Buford, May 21, 2022 – Professionals, youth, and others throughout Gwinnett County gathered at The Water Tower to provide their insight on mental health in the Asian and Pacific Islander community. With the continued violent attacks targeting AAPI people, many experience grief and fear.
Yet, stigmas surrounding mental health make it harder to seek help. Speakers at Saturday's "AAPI Mental Health Awareness Gathering" work together to eradicate the stigma and to encourage treatment of the brain like any other organ.
Identifying the stigma
Mental health is often seen as a sign of weakness or even a sign of danger. As a result, it becomes difficult for struggling people to seek help. In the AAPI community, there are additional beliefs and values that encourage this stigma, making it even more challenging for a discussion on mental health to arise.
"Generally speaking, Asian culture has fear against mental illness. What does that mean, fear? You're not supposed to reveal [your] struggle, mentally or emotionally. There is family shame. Also, if somebody knows about your mental health issue, maybe that [will] get in your way of success," Dr. Young Rae Shim said.
Dr. Young Rae Shim, Lindsay Woon Ferreira, Soo Hyun Kim, and Ann Rithmyxay were guest speakers for the first panel. In addition to explaining how the stigma manifests in the AAPI community, the implications of the model minority myth were discussed.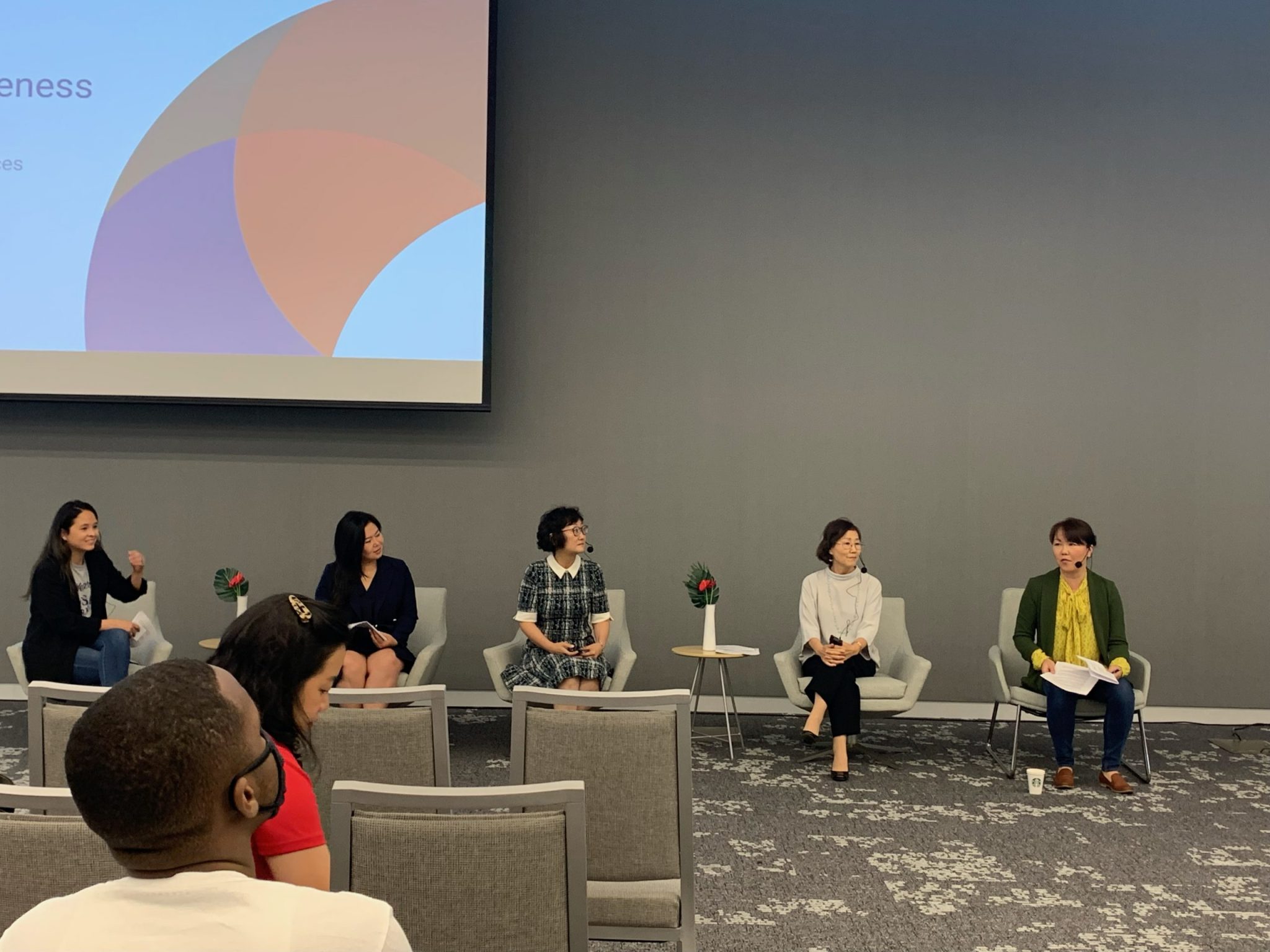 The model minority myth implies that Asian Americans have higher rates of success due to their "keep head down" and "work hard" mentality. In Asian American children and adolescents specifically, they feel they must get good grades, be quiet, and not cause any trouble at school.
Because the model minority myth encourages silence and perpetuated success, it can be quite damaging to mental health. Not only does it instill anxiety about the possibility of failure but the fear of showing signs of weakness or disappointment inclines struggling AAPI to continue working and not seek help.
Other barriers
Other barriers make it hard for AAPI people to find solutions to their mental health struggles, in addition to the pre-existing stigmas.
Rithmyxay works in senior care with AAPI and spoke on the language barrier. She had to reach out to a therapist in a different state so that her patient could communicate in their most comfortable language.
Yuki Reese, Clinical Social Worker Specialist for ViewPoint Health, explains how young adults might encounter resistance from their parents when they ask for therapy. She says that parents could respond with "My child is fine, they're okay, they're not crazy."
Woon Ferreira is the Managing Director at Mosaic Georgia, a sexual assault and children's advocacy center in Gwinnett County. She says they see a small percentage of the Asian community and that sexual violence and abuse is not talked about enough.
The brain is an organ too
There are many resources and steps that can be taken to eradicate this mental health stigma and provide solutions.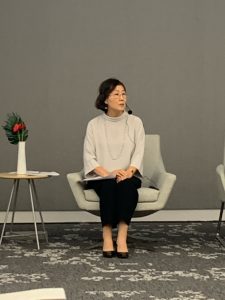 Dr. Shim believes we must educate ourselves first. She explains that the brain is an organ like any other one in our body. Similar to having a medical illness and visiting a doctor for treatment, we need to seek help so that we are taking care of our brains.
"Mental illness is the same as medical illness. When you struggle mentally [or] emotionally, [we've] got to look for treatment, [we've] got to look for other help," Dr. Shim said.
After education comes conversation. Many panelists echoed their support of continuing the conversation outside the water tower facility. Rithmyxay provides her insight on how to navigate and begin those discussions.
"You could start to talk about jobs and career. People do not hesitate to share that their daily life is stressful. They can begin with simple things such [as] that," Rithmyxay said.
Mental health in youth and young adults in particular was highlighted at the event. Mary Kate Chapman, Associative Executive Director at GUIDE, says the Youth Mental Health First Aid is a source for young adults. A student in Gwinnett County added that spending time with family and participation in organizations such as the Asian Student Alliance were also helpful solutions.
District 4 Commissioner, Marlene Fosque, hopes to provide resources to her community. She mentions that a new number, 9-8-8, will be available in July for people to call when in a mental health crisis.
"The most important takeaway, I believe, is you're not by yourself and that there are resources here in Gwinnett County. I can't speak for any other county, but I can speak for Gwinnett and say: we may not have all the answers, but we will research and find the answers for anyone who's in need," Commissioner Fosque said.
Libby Hobbs is a second year student at the University of Georgia and proud Chinese American. There, she is an intended Journalism major and Music minor. In addition to writing for the Georgia Asian Times, Libby is a full time student and Newsletter Editor for The Red & Black. She hopes to combine her passion for music and writing by sharing stories of artistry with the world. As an adopted Chinese American, Libby hopes to continue lifting AAPI voices, whether it be in the music world or elsewhere.