In the spirit of Asian American Pacific Islander Heritage Month, Georgia Asian Times honors the 25 Asian Americans Pacific Islander individuals who have make an impact in fields ranging from business, education, community service to politics. We honor these individuals for their contributions and dedication in their roles within the community.
We admit that the roster is incomplete and we may have omitted some well qualified Asian American Pacific Islander individuals. The list of "most influentials" have been submitted through online nomination and vetted by our selection criteria.  Some names are familiar but a majority of the honorees deservingly earned their way to the roster.
Alpa Amin
Executive Director
Georgia Asylum and Immigration Network
Alpa Amin is the Executive Director of Georgia Asylum and Immigration Network (GAIN), having previously served as GAIN's Director of Legal Services.  Amin began her work with GAIN in 2008 as a Law and Policy Assistant, and in 2009 with the support from Greenberg Traurig and King & Spalding, she was awarded an Equal Justice Works Fellowship to establish GAIN's Victims of Violence Program. Amin oversees all aspects of GAIN's work, including the provision of pro bono legal services through GAIN's Asylum and Victims of Violence Programs. She works closely with federal, state, and local law enforcement and is a frequent guest speaker on issues affecting vulnerable immigrants. Amin is Chair of the Georgia Immigrant Working Group, a past chair of the Georgia Statewide Human Trafficking Task Force, and a graduate of the FBI Citizens Academy, Leadership Buckhead, and the Anti-Defamation League's Glass Leadership Institute.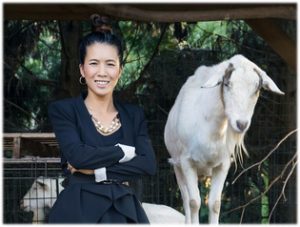 Cam T. Ashling
Chair, Georgia Advancing Progress PAC
Asian American Action Fund-Georgia Chapter
Cam Ashling is an active and influential AAPI political organizer and supporter of AAPI candidates for local, state, federal elections in Georgia. As the influence of AAPI voters has dramatically increased, every Georgia AAPI candidate and candidates seeking AAPI votes request Ms. Ashling's counseling and endorsement. Cam's prominence in national and local media including ABC Nightline, NYTimes, CNN, AJC, and the Georgia Asian Times has amplified her voice and effectiveness in promoting AAPI issues in the mainstream media.
As an immigrant to Georgia from Vietnam at a young age, and as an Asian American woman with a thriving small business and young son, Cam is the dominant face and voice of Georgia's AAPI politics. The significance of her work is illustrated by the dramatic increase in Georgia's AAPI voter turnout in 2020 and 2021 as Georgia voted Democratic in the Presidential Election for the first time in 28 years (since 1992), and both U.S. Senate seats in Georgia were flipped from Republican to Democrat, providing the incoming Biden Administration with a majority in the U.S. Senate.
Cam's work ethic in her political organizing work not only includes strategy and fundraising, but also extends to her joy of the groundwork in canvassing, speaking with voters one-on-one, and leading voter rallies with a megaphone in her hand. She is expected to impact on the upcoming 2022 elections at the local, state, federal levels will be pronounced as she will lead AAPI voters to the polls.
Lisa Chang
Global Chief People Officer
Coca-Cola Company

Lisa Chang is the global chief people officer for The Coca-Cola Company, overseeing the company's talent and people strategies, culture, and diversity, equity and inclusion efforts. In her role, which she has held since 2019, she is responsible for leading the company's global people strategy, aligned to the company's purpose of refreshing the world and making a difference. Chang and her team are focused on creating an environment where employees can thrive, and equips the organization to win.
Prior to joining Coca-Cola, Chang served as senior vice president and chief human resources officer for AMB Group, LLC in Atlanta, a privately held sports and entertainment conglomerate.
Chang serves on the Board of Advisors for Catalyst, a non-profit organization with a mission to accelerate progress for women through workplace inclusion. She also serves as a Board member for the Coca-Cola Scholars Foundation, Atlanta Symphony Orchestra and on the Board of Directors for Frontier Communications.
Soukhy Clark
Founder & Principal
SMClark
Originally from Laos, a leader with over 25 years in the healthcare industry. To date she has amassed various leadership roles for over 18 years. Soukhy has served in the position of Executive Director/Healthcare Administrator Florida, Indiana, and Georgia within the continuing care retirement communities. She has also served as an Executive Director in various stand-alone assisted living, memory care, and skilled nursing and rehabilitation communities. Currently, Soukhy serves as the Healthcare Administrator with Traditions Health and Rehabilitation Center, one of the many organizations of the parent company, Ethica Health.
Additionally, Soukhy owns a small private consulting practice, SMClark for Seniors where she provides interim management and leadership services in the senior living industry. She brings with her a profound commitment and advocacy in the serving the needs of those she serves and honor with dignity and respect. Soukhy has been recognized by the Governor of Florida, for the Governor's Gold Seal Award which recognizes nursing homes in Florida that demonstrates quality and excellence in long term care.
Sheetal Desai
President
US Pan Asian Chamber of Commerce-Southeast (USPAAC-SE)
Sheetal Desai is an accomplished attorney and partner at The Trusted Lawyers, a Desai Law Group, PC. Her areas of practice include commercial transactions, real estate, corporate law and commercial litigation.
Sheetal Desai has worked closely with many business and community leaders through her service as a public relations lead for BAPS Atlanta. She is the current President of the Southeast Chapter of the US Pan-Asian American Chamber of Commerce (USPAACC-SE). Sheetal has held various leadership position such as an advisory board member for United Way – Gwinnett and a member of the Community Outreach Board for Gwinnett County. She has also volunteered her legal services for such causes as Asian Pacific American Council (APAC) and Volunteer Income Tax Assistance (VITA).
Rumana Habib
CEO
Pakistani American Community (PAC)
PAC's mission is to promote Pakistani cultural, economic, political and social structures in metro Atlanta and Georgia. Rumana has been overseeing the Pakistani American Community's operations and management with PAC Board since 2010. Under her leadership, the organization has been hosting visa application services for its diaspora community for over ten years. She is also an integral part of the successful campaign in recruiting for a new Pakistani Consulate General office in Atlanta. Rumana was conferred the 2022 WIO Global Women's Award by the governing body of Warsi International Organization.
Victoria Huynh
White House Advisory Commission on Asian Americans, Native Hawaiians, and Pacific Islanders (AANHPI)
Senior VP & Chief Officer of External Affairs, CPACS
Victoria Huynh is currently the Senior Vice President of the Center for Pan Asian Community Services, Inc. (CPACS), the largest nonprofit in the Southeast to focus on issues and concerns of AANHPI communities, especially women, children, and families. For more than a decade, Huynh has advocated for equitable language access, promoted local civic engagement, protected immigrant rights, championed cultural competency, and developed vital social service programs within the immigrant and refugee communities in Atlanta, Georgia. Mrs. Huynh's experiences in her limited English proficient (LEP) Vietnamese Refugee household, fuels her passion for community building, strategic planning, and policy work within immigrant and refugee spaces. She is an MBA candidate and currently serves as consultant, board member, and panelist on various boards influencing state and local funding, nominations, and programs that impact communities of color.
Y. Soo Joo
Fulton County Attorney
Y. Soo Jo, Fulton County's first Asian American county attorney, was formally introduced by county leaders at an Oct. 19, 2021 news conference at Assembly Hall in Atlanta.
She has spent the three years (2019-2021) as an assistant U.S. attorney in the U.S. Attorney's Office for the Northern District of Georgia and has more than 24 years of experience practicing law. Jo previously worked in the Fulton County attorney's office for eight years and with its Superior Court for four. Jo's career also includes stints with the Gwinnett County Magistrate Court and in private practice with L.C. Davis Law. She was named the position's sole finalist in September 2021, and her hiring was approved at the board of commissioners' Oct. 6, 2021 meeting.
Jimmy Keokongsy
Lead Co-Founder, Advancing Asian American PAC
Jimmy Keokongsy is an entrepreneur and the founder of Papillon Printing, LLC and Papillon Real Estate Holdings. A philanthropist at heart, his compassion for the children of Laos led him to serve as the current Vice President of the Jai Lao Foundation. Jimmy's love & passion for Asian culture can be seen through his past volunteer work as the Cultural Director of the Laotian American Society and his continued support to numerous Asian organizations and temples across the nation. With a background in public media, his mission is to bring Asian representation to mainstream America.
As a leading co-founder of Advancing Asian Americans, Jimmy hopes to cultivate unity within Asian American communities about the importance of having a voice in our society and to no longer live in fear. His vision is for a future where Asian Americans have the tools and resources to run for political office.
Eric (Hyung Ryul) Kim
President
The National Peaceful Unification Advisory Council
As the President of National Peaceful Unification Advisory Council, Kim has been educating and promoting the importance of unification of North-South Korea to the community in Georgia. He has led successful fundraising events, donation campaigns, and youth conferences. His leadership led to generous donations and support from the community. Through his leadership, he has established a strong foundation for many non-profits to grow.
Jung Ha Kim
CEO & President
Center for Pan Asian American Community Services (CPACS)
Jung Ha Kim is the CEO of CPACS and the Founding Director of Asian American Community Research Institute at CPACS. She is also the former Director of the Undergraduate Studies in the Department of Sociology at Georgia State University.
During her professional career, Dr. Kim was able to contribute to interdisciplinary fields of studies: Sociology, Religion, and Asian American Studies. By documenting and probing deeply enmeshed social, economic, political, gendered, racialized, and religious contexts of Asian America, her research has been both broadly focused and culturally competent at the same time. She authored and edited numerous books, journal articles, book chapters, and op-ed essays and some of the published work reflects her experiences at CPACS, various Asian American communities, and faith-based organizations.
She served on the very first Consultation on Asian American Religion of the American Academy of Religion (AAR) as a co-chair since 1993, and served the Women and Religion Section of AAR as the Chair and co-chair for dialogue and for the presentation of research on Asian America as part of multiplicity of contexts that include migration, diaspora, race, American culture and religion and complex transnational realities. She is also actively involved in both local and trans-national community work, including EATWOT (the Ecumenical Association of Third World Theologians), WOC (Women of Color) Scholarship and Mentoring, and PANAAWTM (Pacific Asian, Asian North American Women in Theology and Ministry).
Shandry Law
Co-Founder & CEO
Farmer's Basket Restaurant Group
Shandry Law is an accomplished and successful entrepreneur in the Atlanta restaurant industry. She and her husband are proud owners of the popular Farmer's Basket Restaurant, a mall-based food court restaurant chain that serves farm-to-table fresh comfort food with stores in major malls in Atlanta, including Lenox Square, Cumberland Mall, Peachtree Center Mall, Perimeter Mall, North Point Mall, Mall of Georgia, Town Center at Cobb and Riverchase Galleria in Alabama.
Shandry is an active philanthropist in the AAPI community in metro Atlanta and Georgia. She supports and fundraises various Chinese Community organizations as President of Chinese-Americans Lions Club of Atlanta, Vice Presidents in Chinese Community Center (CCC), OCA-Georgia, Atlanta Restaurant Association (ARC) and Kwong Tung Association of Atlanta. Shandry is a board member of Chinese Business Association of Atlanta (CBAA), National Association of Chinese Americans (NACA) and Hong Kong Association. She is also the Chairwoman and patron of Chinese American Cultural Performing Group.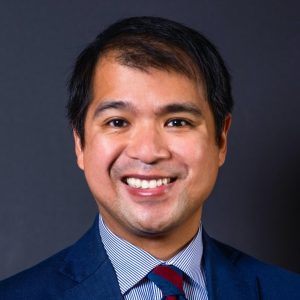 Marvin Lim
Georgia House of Representative 99
A Filipino immigrant who came to Atlanta at the age of seven and went on to obtain his law degree from Yale.
As a legislative advocate for organizations like the ACLU of Georgia and the Giffords Law Center to Prevent Gun Violence, Marvin has spent his entire career fighting for such progressive causes as ending discrimination, preventing gun violence, and ensuring fair elections. His spirit for public service is clear.
He was instrumental in removing the historic ban to sell the beloved "Asian watercress-Kangkong" vegetable in Georgia and is working to allow growing it by permitting for future cultivation in Georgia.Asian restaurants, the supermarket community and AAPi families across the state are grateful for the legalization of the vegetable.
Maggie Mers
President, National Association of Chinese Americans (NACA)
Maggie has demonstrated leadership in the AAPI community for the past 30 years. She has supported many Chinese and Asian community organizations for the wellbeing of the community. Maggie is currently serves as President of National Association of Chinese Americans (NACA). She is also a recent graduate of the Leadership Atlanta 2020-2021 class.
Maggie utilized her leadership skill and leveraged her logistic assets to assist both China and the US with the pandemic. Over 1,000,000 medical mask airlifted to Wuhan, China during the height of the pandemic and also helped released over 1 million masks in JFK was held up by the FDA at JFK airport.  Her leadership paves the way for over 65,000 surgical masks to be donated to the local hospitals, nursing homes, and police stations. On behalf of NACA, she made generous contribution to the GSU students emergency fund and local school kids that in needed help during the pandemic crisis.
Nozomi Morgan
Founder & CEO
Michiki Morgan Worldwide
Nozomi leads a team of experts in developing global leaders. Her team helps organizations develop Co-created Culture which she believes is the foundation for individuals and organizations to fulfill their purpose in this world. Her diverse international background — having lived in Asia, Europe and North America — gives her a wealth of experience and knowledge as a strategic partner to leaders. Born and raised in Japan, she values integrity, professionalism, and respect, all of which are core tenets of her deeply ingrained heritage.
For more than 15 years, Nozomi garnered expertise as a corporate marketer, working for top companies such as Delta Air Lines, Johnson & Johnson, BBDO, and working with industry-leading clients in the automotive, consumer package goods, fashion, finance, entertainment, IT, lifestyle, and airline sectors. Nozomi currently lives in the Greater Atlanta Area and frequently travels to Tokyo to serve her clients. She enjoys giving back to the community by serving on boards such as Japan-America Society of Georgia, National Association of Asian American Professionals. She is also passionate in empowering women to find their own voice and help them become leaders in their life, work and society.
Phi Nguyen
Executive Director
Asian Americans Advancing Justice – Atlanta
Phi is the new Executive Director of AAAJ-Atlanta, which is the premier civil rights organization supporting Asian American rights in the Southeast. After having served as the Litigation Director of the organization for the past 4 years, Phi takes the helm of AAAJ-Atlanta during a critical time in Georgia, with election security and voter rights issues pushing Georgia to the political forefront of the debate. Phi became acquainted with AAAJ-Atlanta when she initially partnered with them to lead Vietnamese Voices, a voter registration drive targeting Vietnamese Americans; this became a jumping off point for further grassroots efforts to politically mobilize AAPI communities. Outside of her legal practice, Phi co-produces Wake Up, Atlanta, a web series dedicated to educating and civically empowering AAPI millennials in Georgia.
Mia Orino
Co-Founder & Chef
Kamayan ATL
Mia Orino is co-founder of Kamayan ATL. Kamayan ATL have been making a name for themselves with pop-ups all over the city of Filipino fusion dishes and most notably, their Kamayan style feasts. Kamayan means "with hands" in Filipino, and at their feasts, you'll be able to gorge on tons of delicious Filipino comfort food. Perhaps the most beautiful spread of food you'll ever lay eyes on, these Filipino feasts crafted by self-taught chef Mia Orino are eaten the traditional way. The menu is constantly changing, but ube, a purple yam popular in the Philippines, and flavorful baos seem to be mainstays on the menu. Mia and her husband Carlo were named as semi-finalist and emerging chef by the prestigious James Beard Foundation this year.
Lily Pabian
Executive Director
We Love Buford Highway
Lily Pabian joined We Love Buford Highway as its Executive Director in the fall of 2019. When asked why she loves Buford Highway, her answer is simple, "because it was our family's first and forever home." As a former development director of a local nonprofit serving individuals who are blind or visually impaired, Lily understands the importance of relationships and the power in communication and what these two forces mean to communities when brought together through integrity and a continuous reflection of ones' personal gut check. If it feels wrong, it probably is.
With a background in journalism and cultural anthropology, Lily has a passion for all things related to culture, diversity, and history. She believes that advocacy starts when people are tuned in and are asking questions. Sharing meals, art, family systems, wisdom, information, and traditions from one generation to the next are just a few examples for purposeful engagements and life-impacting narratives.
Mary Jane B. Rolen
President
Philippine American Chamber of Commerce Georgia
Jane's passion to serve the community is her greatest strength. Her vision, professionalism, intelligence and leadership style makes her effective in impacting the community. She has the superb ability to collaborate with different people from different backgrounds to achieve a common goal.
Jane is an Advocate for Filipino and Asian communities' civil rights, diversity and equal opportunity both professionally and in the community. Professionally, she received a long list of accolades including, but not limited to: 2019 Regional Commissioner's Citation Award; 2014 Regional Commissioner's Citation Team Award and 2011 Commissioner's Citation, SSA's highest honor award.
Jane leads the Philippine community members to engage in programs for development and
advancement of Filipinos both personally and professionally. She continues to assist in recruiting, promoting, establishing, and maintaining an effective and equitable Asian participation in the workforce. She is also the host of a popular podcast series Usapang Pinoy serving the Filipino diaspora community in metro Atlanta and Georgia.
Christie Sithiphone
Global Director, Diversity, Equity, Inclusion
Omnicom Public Relations Group and Omnicom Brand Consulting Group
Christie currently serves as the President for the Atlanta chapter of the National Association of Asian American Professionals (NAAAP). She is also on the boards of the Asian American Advocacy Fund and the Alliance Theatre. In 2021, Christie was inducted into Outstanding Atlanta, the City's premier honor for community involvement. She also was a member of the young professionals committee to elect then-city councilman Andre Dickens, who is now the 61st Mayor for the City of Atlanta. In 2020, Christie founded The Collective for Community Empowerment, a coalition of six influential young professional organizations creating impact and building valuable alliances in greater Atlanta.
Samuel (Zhenping) Sun
CEO, ZTE USA
President, ZTE North America
Sun joined ZTE Corporation in 2000 where he had held several positions of increasing scope and responsibility including leadership roles in wireless, R&D and testing, marketing, business development and sales.
His global roles included leading ZTE's international business teams as Global Wireless Product Marketing Director for the European and Asia Pacific regions. He was also responsible for managing ZTE's strategic wireless industry partnerships.
In addition to his busy role at work, Sun volunteers more than 200 hours representing Lambert High School in Forsyth County as a judge for national speech and debate team. He was recognized as volunteer of the year for North Georgia District in 2001.
Salai Thang
President
Atlanta Burmese Chin Community
Salai is an active community organizer and a leader for the Burmese community in the metro Atlanta and Georgia. His leadership helps organize Burmese diaspora community events, festivals, political rally and fundraising campaigns. He is also involved with several national level Burmese organization movement and helps to fundraise for humanitarian medical needs for Covid pandemic victims in his native country. He also host the Atlanta Burmese Voice podcast to serve the Burmese community with updated and useful information on healthcare, social services, and community news.
Nikita Trivedi
Director of Corporate Philanthropy
Georgia Power Company
Nikita Trivedi serves as Director of Corporate Philanthropy for Georgia Power Company. In this role, she oversees company's Corporate giving strategy, governance, payment, and reporting processes. She manages engagement with major grantees and internal partners across various management council business units.
Nikita has held various leadership roles with increasing responsibilities in areas such as Marketing, Finance, Region Operations and Energy Efficiency at Georgia Power & Southern Company. In the community, Nikita serves on the board of National Organizations of Asian Professionals (NAAAP) and Georgia State Alumni Association.
In her board service and her role at Georgia Power, she has had a tremendous impact on the local AAPI community in Atlanta and been an influential leader. Nikita's passion for diversity and inclusion initiatives within her company and in the community is well respected and admired, and she has been an incredible advocate for AAPI non-profit organizations. In particular, in her board role as VP of Community Relations for NAAAP Atlanta, Nikita has excelled as a community leader and advanced NAAAP Atlanta's connectivity to other grassroots AAPI organizations.
Yang Yigang
Founder & Managing Partner
WaterStar Capital
Yang Yigang, is the Founding and Managing Partner of WaterStar Capital, an Atlanta based venture capital fund.
During the last 3 years since the firm moved from Seattle to Atlanta, Yang has led three funds' investments into 14 American startups throughout the nation. With more than 30 years of international capital market and fund management experience, Yang established WaterStar's patent driven investment philosophy focusing on technology startups. He currently serves on the board for Robotic Vision Technology Inc., LumiThera Inc. Seattle Gummy Company, and Product Creation Studio, Ltd. Previously he also served on the board of directors of Buderim Group Limited, an Australian public company. Prior to founding WaterStar Capital in 2015, he was the CEO of the largest Chinese Agricultural and Food Investment Fund in Asia.
Outside of fund investment, Yang is active in supporting the local community. During the Covid-19 pandemic in Georgia, Yang together with ACEC (Atlanta Chinese Entrepreneur Club) co-organized a fund raiser for PPE donation to local hospitals, police and fire departments. He also organized his firm's participation in the 2020-2021 Atlanta Music Festival to boost morale in the fight against COVID-19.
Yang YiMin
Founding Partner & Executive Vice President
Loyal Trust Bank
Yi Min was the first Senior Managing Partner at Protiviti Consulting (formerly Arthur Andersen Consulting). He has worked for PNC Financial Group and SunTrust Bank in the United States, during which time, he has held dozens of lectures and academic reports on finance, technology and big data for the Chinese community in Atlanta, striving to promote innovation and development in the field of financial technology in the community.
Just a few months after the establishment of Loyal Trust Bank in 2019, COVID pandemic caused a huge impact on the AAPI business community. Despite shortage of manpower and facilities due to Covid restrictions, Yimin helps oversees over 1500 small and medium-sized enterprises to apply for the government's PPP loans, especially those small business customers who were rejected by large banks,
Loyal Trust Bank completed loan application at record speed with almost 100% success rate. He also helped the AAPI community to overcome the pandemic financial challenges in a timely manner.